Customise your subscriptions with our wide choice of feature enhancing Plus packages
Whether you're on ONE Lite, Pro or Enterprise, our Plus packages give you access to enhanced features by adding individual package options to create the ultimate experience. Each package gives you access to a full range of features, including any new releases.
A seamless and engaging way to showcase all your content to clients through a virtual video conference meeting.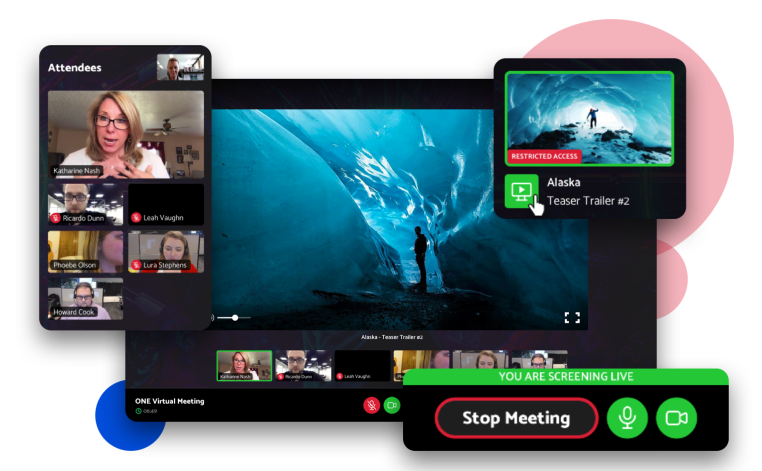 Present your video & pdf content live to your buyers

Ability for the host to manage users within a meeting
Discuss your screening with live video conferencing

Open up your screening to guests via a public link
Engage with your buyers during the meeting via instant messenger

Tailor your subscription for your meeting requirements
Curate your catalogue further with simple but effective tools to enhance your buyers journey around the site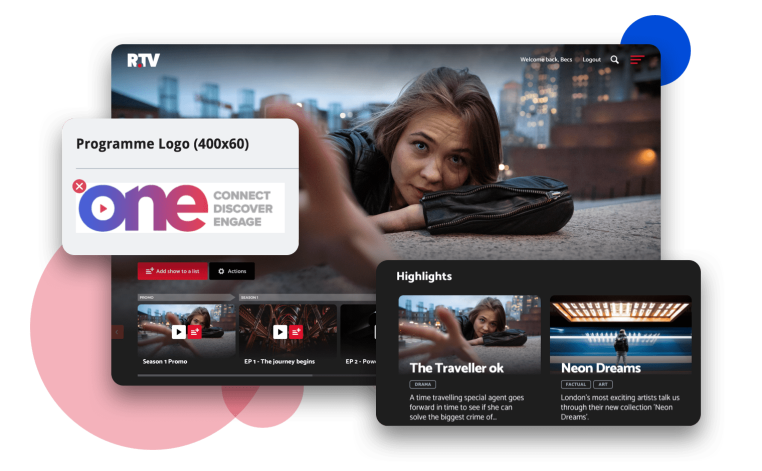 Programme Types

Formats? Finished Tapes? Allow your buyers to get even more specific with their searches - an additional layer of information to categorise your programmes in addition to Genres

Talents

Add talents (directors, actors, producers) to your programmes and series to help buyers navigate to more content they might be interested in.

Programme Logos

Add a little more personalisation by displaying brand logos for programmes across the site
Multiple Catalogues

Feel like one catalogue isn't enough? Need to separate content for different areas of your business? You can create multiple catalogues to showcase your content!

Formats

Help buyers looking for the Format version by adding a button to the banner that jumps directly to the page they are looking for

'New' Programmes

Simple but effective. You can label your programmes as 'NEW' to help highlight your latest content!
Slug URLs

Optimise your search ranking and the user experience by introducing title names into the urls of programme pages.

Catalogue Highlights

Got new content to promote? Choose 4 programmes to showcase at the top of the catalogue
Your content is what it's ultimately all about - enhance the streaming experience even further to optimise the platform for both your internal and external users.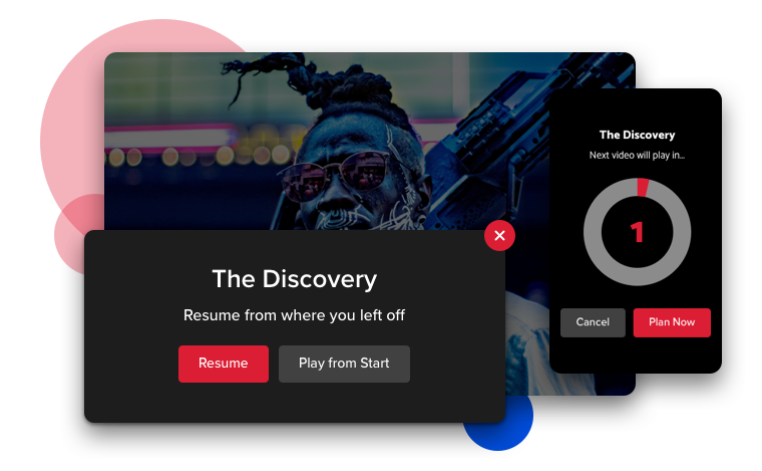 Autocue

Want to provide a seamless viewing experience for your users? The autocue feature will automatically cue the next video and start playing after the countdown.

Video Languages

Want to be able to organise your videos into different languages? With this feature you can assign a language to your videos, allowing them to be filterable in the video search.
Resume Watching

Pick up where you left off in a video on the app or the website! The viewer will have the option to resume or start from the beginning.

One-time Downloads

Create a one-off download link that can be added to emails
Private Video Access

Private video access allows you to send a secure video URL with an attached password to someone without them having to set up an account. This feature provides a secure and quick option to share videos privately.

Video Types

Further categorise your videos by assigning a type allowing them to be filterable in the video search
You've created a seamless user journey across the site, now complete the experience by making assets and materials even easier to find and download.
My Assets

Direct your users to the Assets they have been given access to. They can filter, search and bul download materials from multiple shows in one place
Searchable Programme Assets

A more comprehensive asset browser for programmes. Search for assets by name, filter by series, episode and type and download in bulk!
Go one step further in making your site the ultimate sales tool. Create tailored user journeys and add new features to build upon the areas of the site outside of your catalogue.
Private Pages

Ensure only your registered users can access certain content pages of the site, requiring a login before viewing

Dynamic Content Blocks

Create an individual user journey by having dynamic content blocks available on your website. These blocks are tailored to each user and provides personalised content depending on who is logged in.
Team Members

Showcase your staff on a dedicated teams page, allowing users to filter by department or region to find the contact they need

Account Navigation

Further aid your registered users experience when using their account pages by adding this extra navigational tool
Mega Menu

Navigate users to your most important pages with a slide out menu of quick links in your website's header
Designed to allow you to do everything you need in one place. Whatever your users needs, there's a feature to service and deliver whilst maintaining brand integrity and security.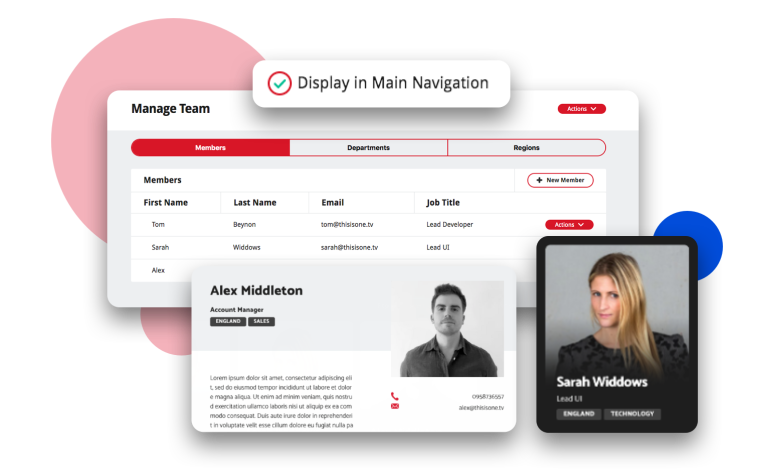 Groups

Making bulk management of users that bit easier. This feature allows you to group together certain users and assign and manage their permissions as a whole instead of individually collectively.

Limited Access Users

Grant full access to only a limited subset of programmes with this new unique type of registered user
User Genres

Get to know your buyers needs by allowing them to select genres they are interested in on registration.

Sales Coordinators

The Sales Coordinator role gives your Account Managers a helping hand. They can help manage, approve and assign permissions to your Account Manager's clients.
Anonymous Access Users

Want to give quick access to restricted content? Send a list via email to allow users to quickly access programmes bypassing registration and login.

Regions

Further categorise your users by introducing a fully customisable region field to be assigned at registration
See how a new ONE package could
revolutionise the way you distribute content.