Everything in

ONE

place
ONE's powerful website & application has everything distributors need to connect the right buyers with the right content, all year round.
214103
Programme Pages Viewed
BUYER FRIENDLY CATALOGUE
All of your content available online, anywhere at any time
✔ A super easy to navigate catalogue for buyers with intuitive search & filter functionality
✔ Simple to add, update & delete programmes, giving you total control
✔ Whole catalogue available offline via the app. Buyers can access your content anywhere at any time!
FLEXIBLE WEBSITE & APP
Custom design and complete flexibility
✔ Our design team will weave your brand into the website & app, ensuring no two ONE websites look the same
✔ Access to 17 content blocks so you can create & build web pages yourself, updating content whenever you'd like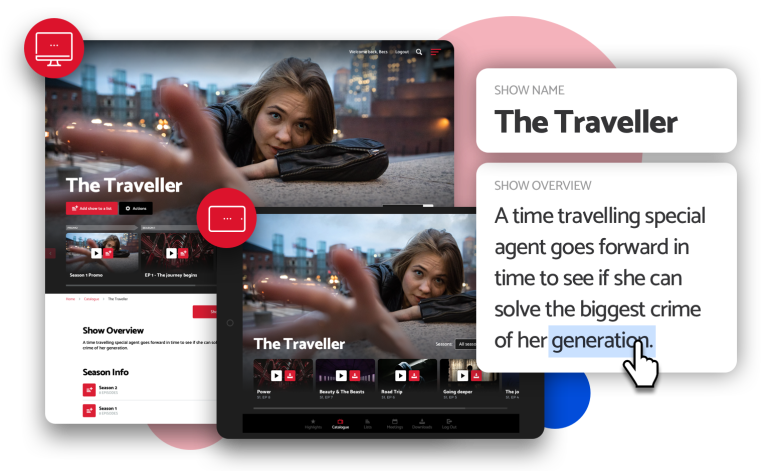 CONTENT SECURITY
Total control over who accesses your programmes, videos & assets
✔ ONE includes an extensive permissions management system so you have complete control over who sees your programmes, videos & assets with the click of a button
✔ Sometimes videos need to be securely shared with people who don't have a site log in, so we've included a private video share feature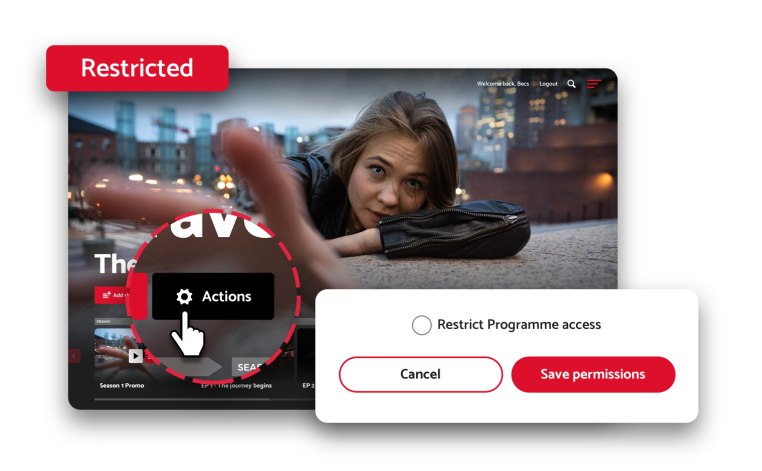 ACTIONABLE BUYER INSIGHTS
Extensive reports including most active users, top viewed programmes & more!
✔ Explore programme activity - who's viewed the page, watched a video, shared a link & more!
✔ Most active users - get a snapshot of who your most active users are & what they've been watching
✔ Full user reports - explore buyers at a more granular level, seeing all their activity on the site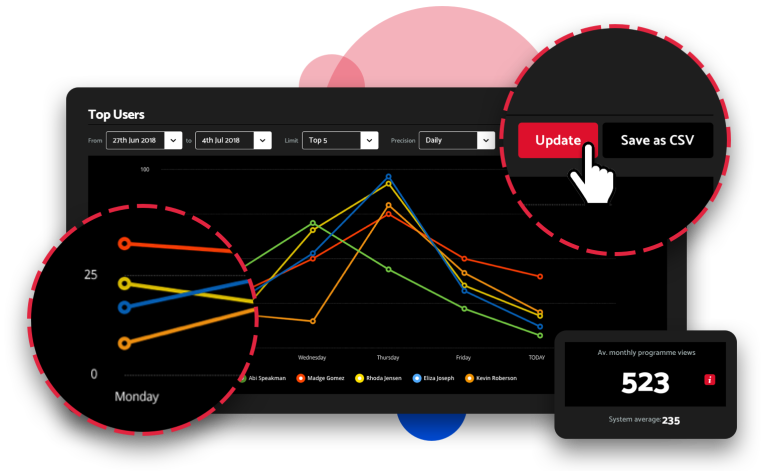 USER MANAGEMENT
Flexible user management
✔ Add & manage internal users, giving them different roles to control what they can manage on ONE
✔ Add & manage external users, assign them an account manager & control what each individual can access on the website and app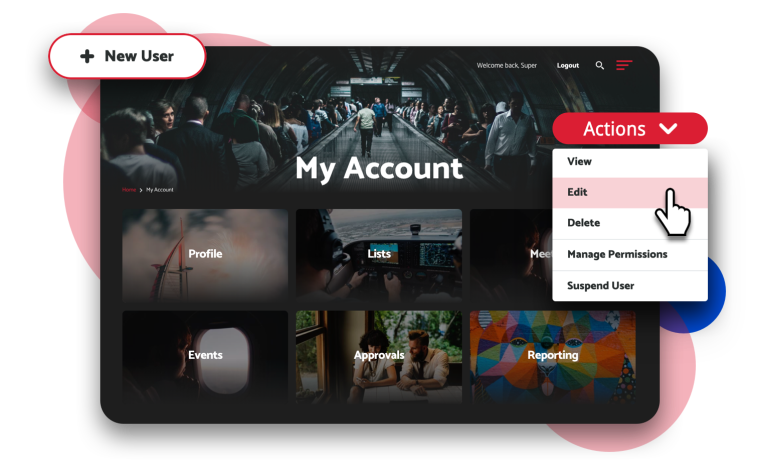 FLEXIBLE LISTS
Send lists of content & track buyers' engagement
✔ Share personalised lists of content with buyers
✔ Create either global or personal lists. Global lists can be seen by everyone - ie upcoming dramas 2019 - and personal lists are just seen by the people you choose
✔ Add notes to programmes of interest
✔ Track buyer's interactions with list content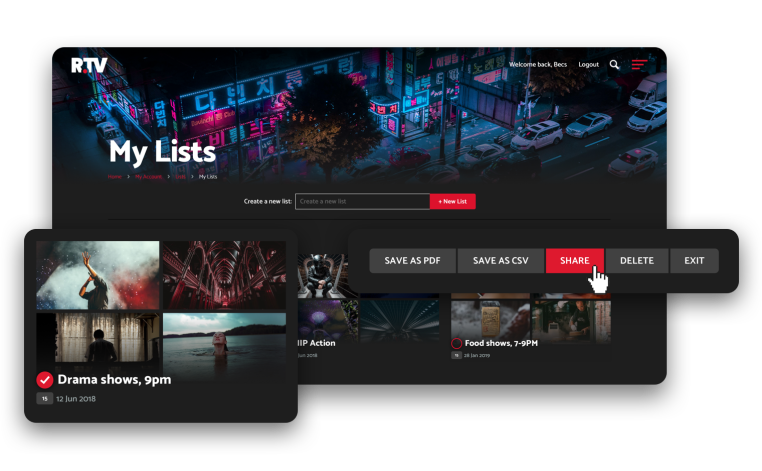 ASSETS
Customisable asset management system
✔ Upload assets & make them available pre/post sale to buyers of your choice
✔ Track interaction with assets
✔ Create a limitless number of asset categories. Scripts, cue sheets, music...the list goes on!
MEETINGS & EVENTS
Integrated meeting & events management system
✔ Manage events including room bookings, lunch orders & 1:1 meetings
✔ Report on event activity - meetings had, follow ups sent, website traffic post event & more
✔ Send meeting invites via ONE to attendees' Outlook or Google calendars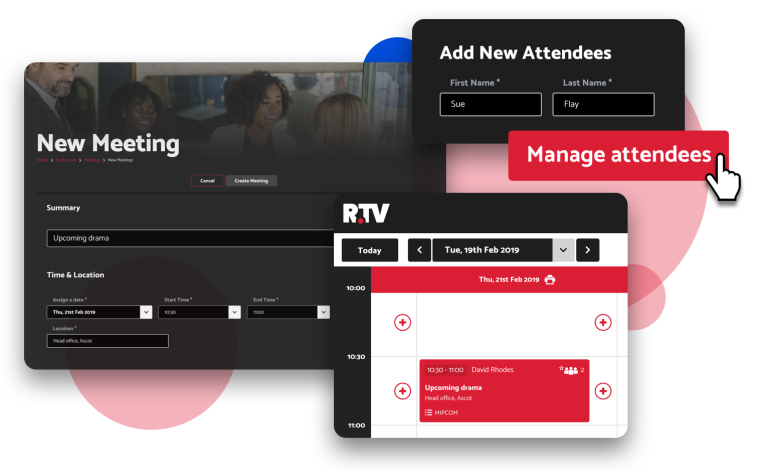 How do I get it? What's involved?
Book a demo to discover how the world's leading distributors are using ONE to sell more content