Are you ready?
With Reed Midem looking to move all outdoor stands into the Palais at MIPTV and task just one stand builder with constructing the stands, distributors who previously relied on their stand builders for their AV & screening solutions need to make sure they have the support & technology to hand to cater for the change.
We're offering a branded application housing up to 100 programs from your catalog to give you everything you need to securely and independently screen content & run meetings without worrying about cumbersome tech or dodgy Palais wifi.
The solution is powered by hand-picked elements of the the award-winning ONE platform.
Book a demo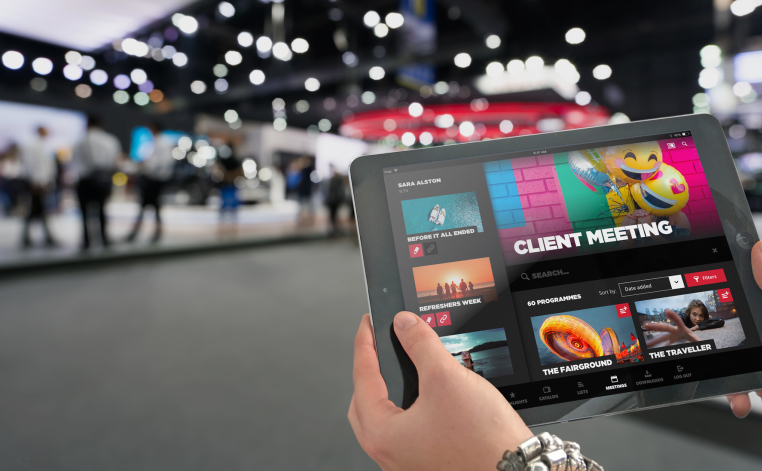 Branded application housing up to 100 programs from your catalog on an iPad for a two month period around a market
SELF SERVICE CONTENT MANAGEMENT
Manage your content entirely independently, adding or changing program information, imagery & videos with just a few clicks
Screen videos without an internet connection using offline mode
Create lists of programs, series, episodes & videos to share with buyers during meetings
Set up meetings using the calendar functionality on the app, make notes during a meeting & trigger a follow up email straight from the app to a buyer's inbox
Powered by ONE