Make it easy for the right buyers to discover the right content.


With intuitive search and filtering functionality, personalised content recommendations and the option to like and share programmes, ONE presents a consumer-like experience for buyers discovering new content.


CONSUMER-LIKE EXPERIENCE
A familiar way for buyers to discover new content.
ONE's consumer-like experience means buyers can explore your catalogue in the same way they would with any consumer facing on-demand player.
Download content to watch offline
Create lists & share them with colleagues
Mark likes and dislikes on programmes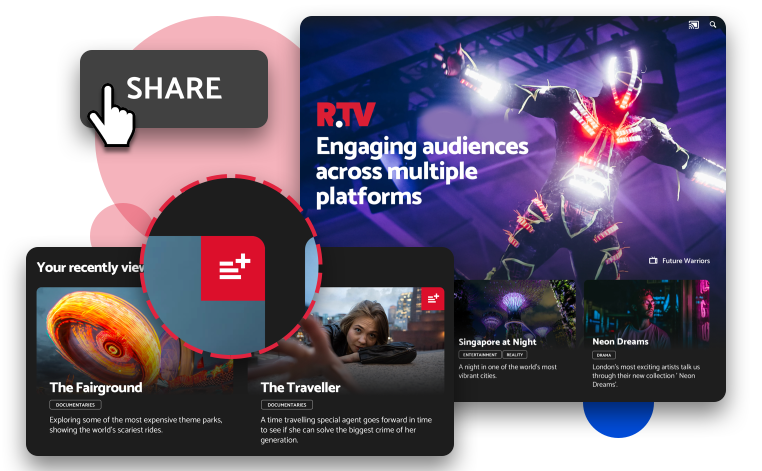 SEARCH & FILTER
Control how buyers navigate through your catalogue
Finding the right content in a large catalogue can be a tricky task, which is why ONE's search & filtering functionality is both extensive and flexible.
Distributors control what fields buyers can filter by - options are limitless
Buyers can easily navigate your whole catalogue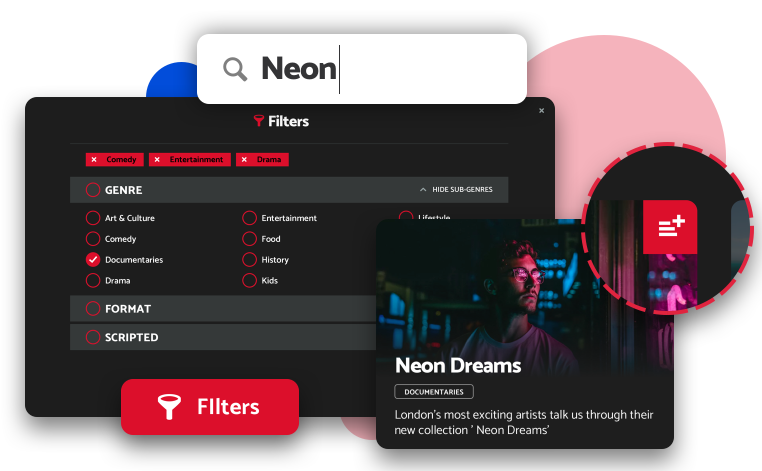 LISTS
Personalised lists help buyers discover the right content
Lists allow sales & marketing teams to connect buyers with content in a more personal way. Use the reporting functionality to understand an individual buyer's activity, and tailor a list of programmes that's perfect for them.
Create global lists for events like MIPCOM
Create individual lists to share with buyers
Track buyer engagement
Buyers can create and share lists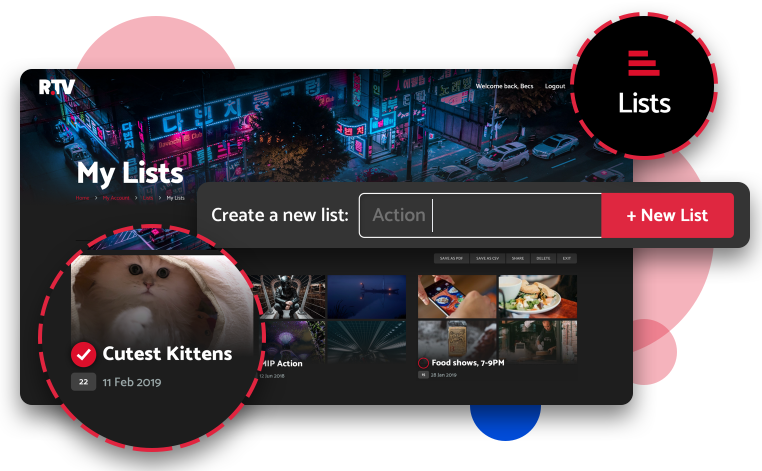 How do I get it,

what's involved?
Book a demo to discover how the world's leading distributors are using ONE to sell more content