Connect the right buyer with the right content
Personalised content discovery makes connecting the right buyer to the right content simple.
PERSONALISED LISTS
Personalised lists help connect buyers with the right content
Lists allow sales & marketing teams to connect buyers with content in a more personal way. Use the reporting functionality to understand an individual buyer's activity, and tailor a list of programmes that's perfect for them.
Create global lists for events like MIPCOM
Create individual lists to share with buyers
Track buyer engagement
Buyers can create and share lists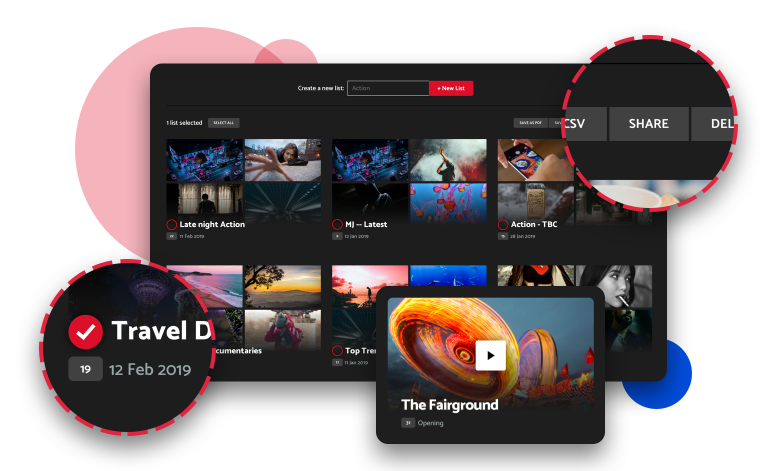 BUYER INSIGHTS
ONE provides in-depth reporting on buyer activity
Actionable buyer insights give distributors a deep understanding of their buyers' activity, which helps to create a more personalised and tailored sales strategy.
Videos watched & for how long
Programme pages viewed & actions taken on the page
Lists created & shared
Top viewed genres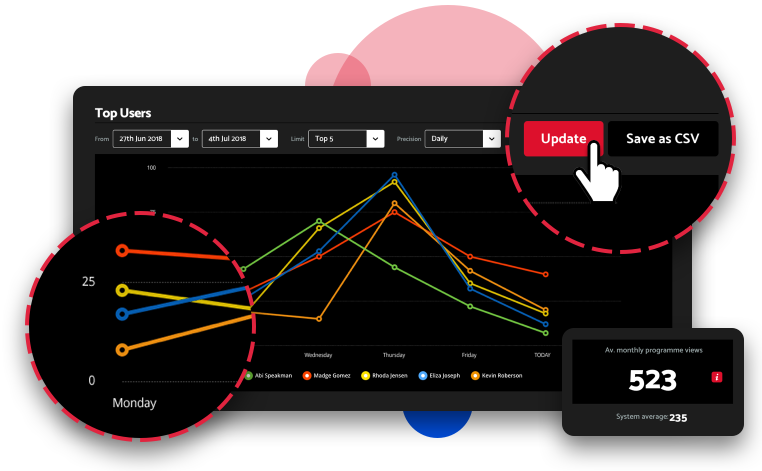 AUTOMATION
Stay connected with your buyers through automation
ONE's meeting manager system means follow-up effortless. Easily add notes & screeners to a pre-set email during the meeting, then send to the buyer with the click of a button.
Add screeners & notes to an email during a meeting

Track buyer engagement with the email post meeting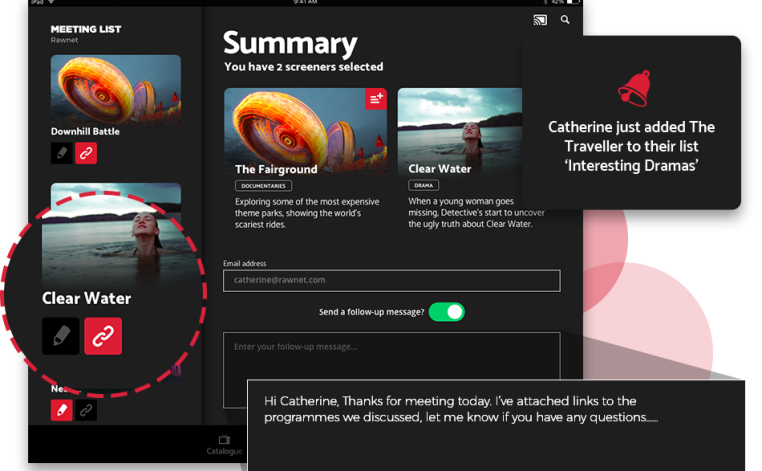 How do I get it,

what's involved?
Book a demo to discover how the world's leading distributors are using ONE to sell more content