If you're a self-starter, problem solver and team player with the ability to develop and test well structured and maintainable code, then this job is for you.
THE PRODUCT
ONE is a TV Screening System used by most of the UK's TV Distribution Companies. It's used by buyers to audition prime time TV content and nearly 70% of UK TV is first seen through the ONE system. More details can be seen at thisisone.tv
It's a little over 2 years old, but due to its success, we're looking to expand the team and bring development skills in-house to continue with the roadmap.

THE ARCHITECTURE
The ONE system is a multi-instance application consisting of a Rails API and a de-coupled React JS front-end and React Native iOS application.
THE ROLE
As a Senior JavaScript Developer, you are required to use a good level of insight and knowledge to develop and test well structured and maintainable code to deliver all ONE product builds on time and on budget to an agreed specification.
The ONE approach is all about dedication to using the latest tools, techniques and best practices to produce appropriate custom solutions to solve the exciting problems our clients come to us with. The team participates in regular code reviews to ensure everything delivered by the studio is the best quality, and with vast experience on offer, skill progression is like lightning. If you're looking to work in a buzzing, successful environment, amongst peers with huge experience and a real passion for digital, this could be the opportunity for you.
This role is a very exciting opportunity for an ambitious developer with an entrepreneurial flare to develop their skills to grow into a leadership role and play a unique part in helping to create success around a market leading product.
THE IDEAL CANDIDATE
A self starter, problem solver and team player with the ability to adapt to and input into current workflows and best practices. Motivated by sharing experience and learning from others. Showing initiative to get things done as well as endeavouring to help others succeed. Eager to keep up to date with the latest developments in the ever changing discipline and the ability to research and recommend appropriate technical recommendations. Forward thinking, applying knowledge and insights to projects throughout their lifecycle. Commercially aware and able to offer solutions with budget and time restrictions in mind.

PERSON SPECIFICATION
Driven - You will be highly organised, self driven, proactive thinker with a passion for digital and ability to adapt.
Experimental - You will have the ability to solve complex problems in imaginative and creative ways.
In it together - You will be aligned to the company's goals and objectives and be eager to learn from the experience on offer as well as being confident to propose change. You will show the initiative to get things done and being a team player you will endeavour to help others succeed.
Knowledgeable - You will have a passion and knowledge of new and emerging trends in the Digital space so you have a wealth of knowledge to help your clients. You will have an eye for detail and have the ability to take a holistic view of situations. A good ability to absorb information and translate that into an overall solution is essential.
Advisory - A consultative approach will be required to successfully prepare a solution that meets both the brief and fits within budget.
Managing up - You will let your peers know how you are progressing, if there are any issues during work and ask for reviews where you feel it is necessary.
Taking care - Quality assuring your own work for the best and most relevant solutions.
REQUIRED SKILLS: 3+ years agency experience. Expert JavaScript knowledge (ES6). Knowledge of React DOM or other Javascript frameworks. HTML5 and CSS3. Ability to debug and resolve cross-browser/platform issues. Github or other source control software
DESIRED EXPERIENCE: React DOM. React Native. Redux/Flux. Jira or similar agile management tools. JSON API or experience with similar RESTful API standards

BONUS EXPERIENCE: Test driven development. Digital product development/App development. Functional programming. Node JS. Ruby on Rails
This is the part of the page where we talk about pool tables, Playstations, free food. We should show photos of awkward beer swigging and cake sales, along with a bunch of other perks and gimmicks that are usually just props for a lack of real culture.
So while we have all that (we're still an agency after all!), nobody works here because of superficial benefits. Yes we have working from home, flexible working, amazing staff parties and training budgets, but again, that's not why people love being a part of ONE.
The 4.9 score on Glassdoor helps.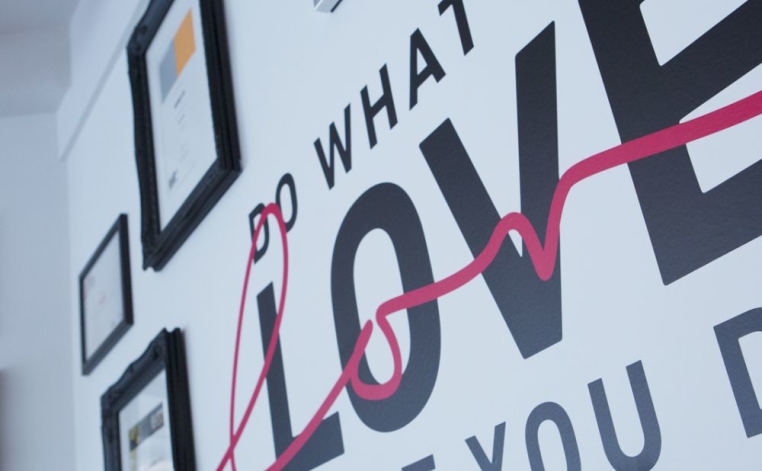 But if we were to really think about it, ask around the studio, then it's mainly down to being part of what we believe is the best digital team in the UK. Learning every day and playing a part in the continuous strive for personal and client success. No deadwood, no bumblers, no arrogant freelancers who don't give a shit; just a solid bunch of passionate and positive people looking to make a difference. We all push each other to hold ourselves to a higher standard - and the rate of improvement among all levels is staggering. We all learn to think more strategically, more critically, more commercially. We all get involved.
Everyone is in full control of their own success, and there's no better training-ground to be the best possible version of yourself than within a team who all think and want the same.
Attitude above aptitude
But we're not for everyone. You've got to be a self starter, have a positive mindset, have resilience, put the team before yourself, and leave politics at the door.
We never panic hire. It's better to have a hole than an arsehole, it doesn't matter about talent if you don't get on with the team and don't love what you do.
So if you're looking for a genuine change, not afraid to get stuck in and make some great friends, then go for it, we'd love to hear from you.
Please email your CV and examples of your work, with a brief description of your involvement in each project. All candidates will need to be able to demonstrate their technical and creative ability.
Please note you may be asked to complete a proficiency test before being invited to attend a formal interview.
STRICTLY NO RECRUITMENT AGENCIES.
Do you have

what it takes?
We're always interested in meeting talented, committed digital specialists at all stages of their careers. Fill in your details below and we will keep you up-to-date with the latest vacancies.